Feature Rich Control Panel using cPanel!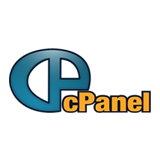 Ecosse Online hosting uses cPanel to provide a feature rich browser based set of web hosting control tools. What this provides is control over your web site at any time and at your own pace, whenever you want. All control of your website functionality is in your own hands and you don't need to ask for help whenever you want to change something. Help is available through documentation and our support staff but for the day to day running of your website and simple changes - you have the power!
What can be done with your Control Panel?
The feature list on the right gives you an idea of the features available
What can I find in my cPanel?
In your cPanel, you can find everything that you need for your website management tasks. You may be a bit overwhelmed at first at the number of icons and other information that can be found especially if it is the first time you logged in and the first time you tried to work with cPanel. First and foremost, divide the panel into two, the left panel and the right panel.
On the left side of the panel, you will find all your website statistics. This should show general information such as your Disk Space, what server are you on, how many email accounts you have, how many database you have, what is your IP address and a lot more. This information will change according to the modifications you make to your account.
On the right side of the panel are features that you have control over. It is categorized according to sections with each own section header. Usually, most commonly used sections are Mail, Files and Databases sections.
Feel it is too much?

There is comprehensive online help to view or download for each facet of the Control Panel
How do I get access to my Control Panel?
Simple - when you purchased hosting you will have bought or transferred a domain name or if you purchased a website package then you will have secured a Free domain name. In either case you would enter into your web broswer the domain name address in the format http://yourdomainname.com/cpanel or http://yourdomainname.com:2082 - either of these formats entered into your web browser will take you to the Control Panel for your website