Whatever you want to create a website for, be it a small family business or a full powered data base driven ecommerce website, your choice of web host is essential. The right web host will make the difference between a slow clunky site that has regular down time and a site that is always available and blisteringly fast!

"We believe in giving customers complete control of their web hosting. Our web hosting control panel is the most advanced available today and is included free with every hosting account"

We believe that web hosting is more than just providing web space and FTP access. Our aim is to provide individuals and businesses with everything they need to express themselves on the internet, be that through an idea or selling goods and services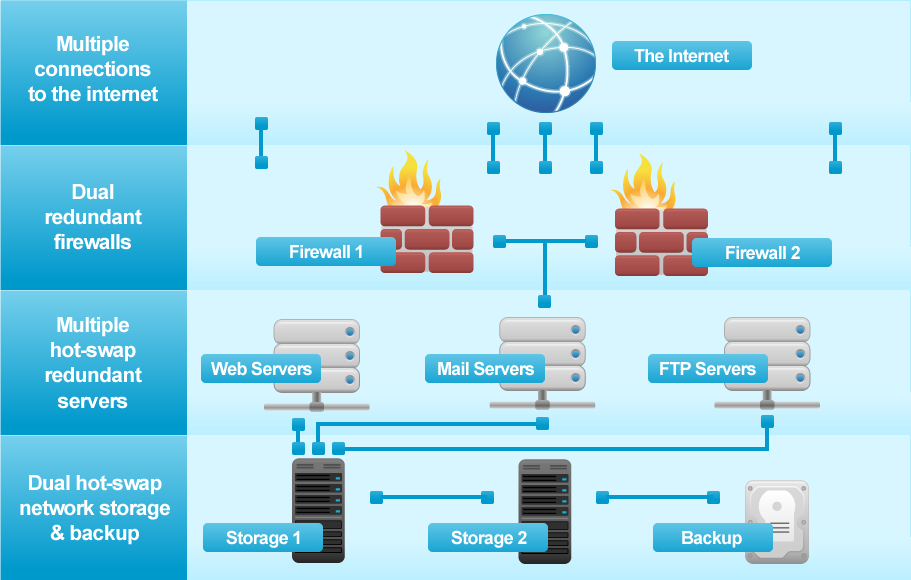 We only use Dell servers in our web hosting platform. Our platform is designed to be highly redundant and all data is stored in network disk arrays. Data is automatically synchronised between the arrays so that in the event of an array failing the remaining array continues to serve data to the servers with no downtime. Each array is also backed up each night to a separate backup cluster which is then written to tape and stored offsite.
Buying website hosting from Ecosse Online is a quick and easy process. If you don't already own a domain name then this will be included in the ordering process and registered for you. If you do have a domain name already registered then you can transfer the domain to our servers (recommended) or change the DNS settings with your current domain registrar to point to our servers and your new hosting account. Whichever method you choose the domain name is always under your total control and is your property.
Simply choose the web hosting plan that's right for you then register for an account and you can get going. Set up is instant, so you don't have to wait days for your web hosting account to be activated. Click this link to go to view our Hosting Plans and begin the ordering process.
We've simplified the web hosting sign up process for fast registration; however if you have any problems or questions, simply contact us and we will be pleased to assist. Our web hosting accounts all offer a range of different add-ons and upgrades for flexibility.
Key benefits
Quality Hosting

Our purpose built web hosting infrastructure is unrivalled in the UK for stability and reliability.
This means visitors can find your website 24/7.

We put you in control

We believe in developing highly automated systems giving customers complete control of their web hosting.
Our web hosting control panel is one of the most advanced available today.

Great value

Because all of our hosting technology has been developed in-house we don't have any expensive licensing fees to pass on to our customers.
That means we can offer you more for less!


Web hosting FAQs
How long will it take for my new domain name to become active?
Domains are registered as soon as you order them, however it can take between 24 and 72 hours for them to become visible on the Internet.
How can I pay for my web hosting account or domain name?
For domain registration and the purchase of web hosting accounts we accept all major credit and debit cards and PayPal using our merchant account with WorldPay services. Even though you may not have a PayPal account this method is still available to you and easy to complete. We do not hold credit or debit card details within our database of customer information. We regret that we do not accept cheque, postal orders, standing orders or cash.
What are web space and bandwidth?
Web space is the resources available to store your website's files and content. Every line of text, image and video has a file size and your web space is how much you can store. Bandwidth is the amount of data your website can send in a month to people visiting your website.
Do you host adult or warez websites?
No, we do not host any adult or warez websites nor do we allow our customers to conduct business or display content of any kind that is offensive or breaks UK legislation. This is detailed in the Terms & Conditions shown on our website and which you must agree to abide by when purchasing domain registration, web hosting or website design packages from us.